Human Sexual Response was like no other band before or since. Its four singers — Larry Bangor, Casey Cameron, Windle Davis, and Dini Lamot — guitarist Rich Gilbert, bassist Chris Maclachlan, and drummer Malcolm Travis wove a sonic web that twisted, stretched, knotted, and snapped with a unique sound and sensibility, at once perversely pop, eerily experimental, and hypnotically heartfelt. The acclaimed studio albums Fig.14/Fig.15 and In a Roman Mood provide a legacy of sorts but only a hint at the group's legendary in-person impact. HSR made sleazy rock clubs feel like major concert halls, and vice versa.
Unba Unba captures the band in 1982, at the peak of its popularity, dazzling an SRO audience from the stage of Streets in Boston, Massachusetts. Bonus video features include an HSR photo history, a montage of Dini Lamot's arresting poster art, and an audio commentary by the band members-informative, irreverent, occasionally incomprehensible, and consistently unba unba unbelievable.
DVD Produced by Jan Crocker and Edited by Ben Bergery and Jan Crocker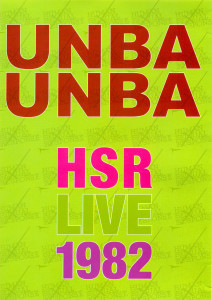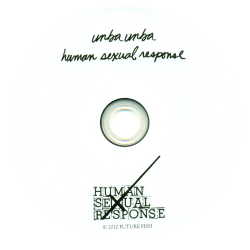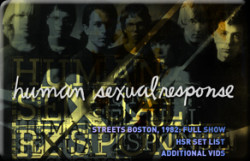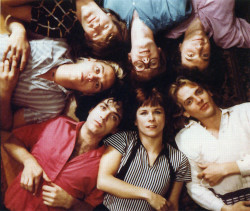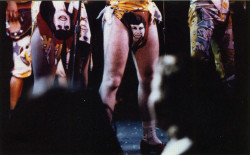 Sales Information:
Live Video Performance Features:
BLOW UP
POUND
WHAT DOES SEX MEAN TO ME?
ANDY FELL
MARONE OFFERING
UNBA UNBA
PUBLIC ALLEY 909
KEEP A SOUTHERN EXPOSURE
LAND OF THE GLASS PINECONES
HOUSE OF ATREUS
12345678910
A QUESTION OF TEMPERATURE
DOLLS
BODYGUARD
Bonus Videos:
JACKIE ONASSIS
MARONE MOAN