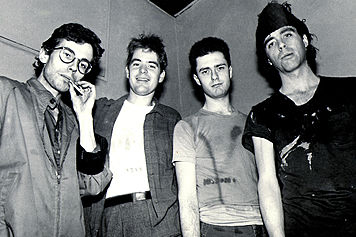 Mission of Burma formed back in April of 1979. They have been called a post-punk band, but in fairness their unique sound defies any specific category. The band was formed by Roger Miller(Guitar), Clint Conley(Bass), Peter Prescott(Drums) and Martin Swope(tape manipulation and sound engineering).
Their early years saw record releases by Rich Harte and his Boston based record label Ace of Hearts. MOB made an impact on the Boston music scene, but were forced to disband in 1983 because of Roger's development of tinnitus in all likely hood caused by Burma's loud volume during live performances. The band got together again and reformed in 2002 with Bob Weston replacing Martin Swope.
Mission of Burma has since toured extensively and enjoyed critical success while building a following of younger listeners, forming an alliance with the faithful from earlier days.
Comments & Reflections
Have something you want to share? A related memory or story? Record a video, become a Flashpoint Contributor.